Wayanad, a Perfect Honeymoon Location to unwind at the Western Ghats.
A honeymoon is a holiday spent together by a newly married couple, mostly taken immediately after their marriage. The history of the honeymoon originated in the early 1800s in Great Britain. The early concept of honeymoon is not similar to the postmodern version of honeymoon we experience in this twenty-first century. The early version of honeymoon is a kind of "bridal tour" which is normally a visit to relatives and family who had not been able to participate in the wedding. A honeymoon in a post-modern sense is a pure holiday voyage taken by the couple to the most romantic honeymoon destinations within the country or internationally. Kerala is the most sought-after honeymoon destination in India with Perfect Honeymoon Resorts with many domestic and international honeymooners throughout the year. Kerala, the green state of India, hides many romantic and exotic locations for honeymooners. Wayanad, is a northern hill district of Kerala and one of the best honeymoon destinations in Kerala.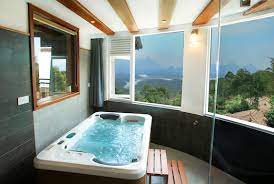 Wayanad is famous for its tea and coffee plantations, in addition, Wayanad is a land of caves, wildlife sanctuaries, pilgrimage spots, forests, lake cascades and lush tea garden estates. Wayanad is a part of the world-famous Western Ghats which is now a UNESCO world heritage site.  Far away from the rush and busy cities, Wayanad is a perfect honeymoon exotic destination in south India and easily accessible from all cities in India and abroad. The pleasant weather in Wayanad, throughout the year, makes this region a favourite for honeymooners.  Wayanad is famous for its rich collection of the best luxury honeymoon resorts in Wayanad and honeymooners have a very wide choice to handpick perfect honeymoon resorts in Wayanad from these available options. Resorts in Wayanad are ideally located near to all tourist locations and major towns of the region and travellers have huge options to select as per their convenience and preferences.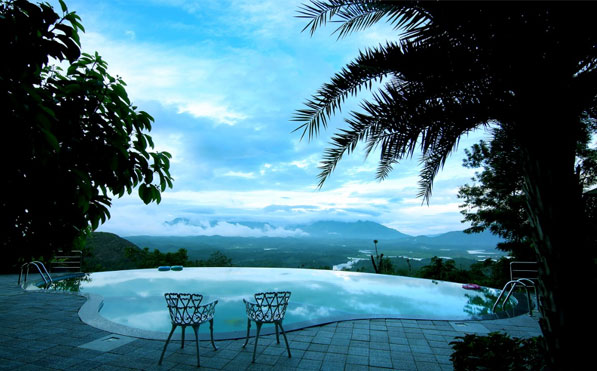 Among the resorts in Wayanad, Mount Xanadu resort, a resort in Wayanad with a Swimming pool is a perfect place to enjoy a romantic honeymoon. Mount Xanadu, an ultra-premium honeymoon resorts in Wayanad, located 3300 ft above sea level, crowns Cheengeri Hills, pleasantly tucked away in the mist-clad green environs of Wayanad. The Lakeview exotic room in Mount Xanadu Resorts in Wayanad, which offers matchless comfort and privacy to all guests is a perfect choice for honeymooners who visit Wayanad. A romantic candlelight dinner on the balcony that overlooks the mesmerizing view of the mountainside will be a lifetime experience and the perfect venue to strengthen your relationship. As a luxury resorts in Wayanad, we offer stunning interiors and unrivalled views of the breathtaking landscape surrounding us. We are located among the lakes, forests and towering mountains of the Western Ghats. The Luxury Resort in Wayanad is the most beautiful after resort in Wayanad with endless luxurious amenities and spectacular beauty of nature that can be experienced in nature lovers dreamland, Wayanad. Resort in Wayanad creates travel experience that let you explore nature, community, adventures and culture intimately that mesmerizing traditional hospitality inspired by the rich Keralite culture. Mount Xanadu is a place where history and iconic elegance mingle with new world sophistication. We are simply Mount Xanadu.