Resort in Wayanad with Jacuzzi
It is quite common to take a honeymoon after the wedding.  Honeymoon the world with Wayanad. Plan your honeymoon at the Resort in Wayanad with Jacuzzi. it is one of the kinds of your dreams and locks yourself in for a one-of-a-kind honeymoon experience.
Mount Xanadu's spa suite is the perfect honeymoon resort in Wayanad to enjoy your Jacuzzi.
Planning to time and outreach your honeymoon days in Wyanad? Well, this will be something of a world experience. Head yourself towards the Five Star resorts in Wayanad where you can hide amid the beautiful hillocks and lush-pea greenery.
 The honeymoon is all about the two or three days of a couple's life. So, treating yourself with a spot where both lovebirds can have a bonding time would be perfect. It can be either just some chilled time alone or indulging in a few activities together.
What's more fun than exploring Wayanad? During your getaway to Kerala, be sure to indulge in outdoor activities that will engage you while unlocking the best resorts in Wayanad. From a delicious picnic to a fun trek through the forest, and even camping under the stars – these activities will become unforgettable memories once you plan your travel itinerary.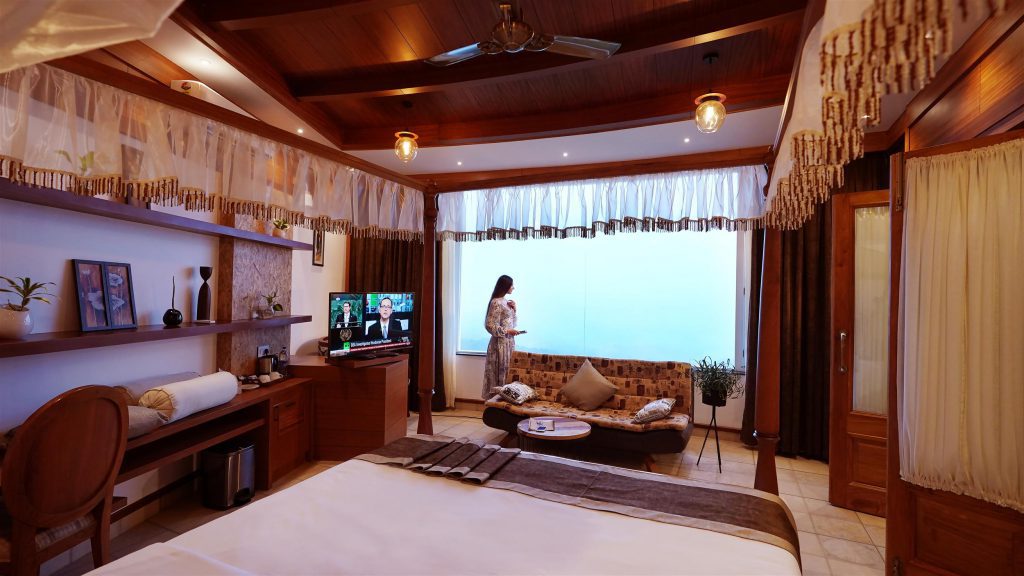 An Exclusive Sneak Peak to Resorts in Wayanad With Jacuzzi
Taking a spa bath or shower is an experience. It can relieve stress and leave us feeling clean and refreshed, but there are even more reasons to take a spa bath and some of them actually affect your health.
  Enjoy the luxury of resting in your own Spa Jacuzzi Suite at Mount Xanadu, a popular honeymoon resort in Wayanad. This outstanding suite features a beautiful display of ornate architectural accents and contemporary design, highlighting its gourmet kitchen, wood-paneled living room, plush bedroom and private balcony that offers an amazing panoramic view of the lake and misty mountains. This elegant suite is sure to be one of your favorite places on Earth.
Spend some time in your own private Spa Jacuzzi at Mount Xanadu's luxurious Jacuzzi Suite. This space is specially designed for couples and small groups. Enjoy romantic bubbles, the best views and major relaxation!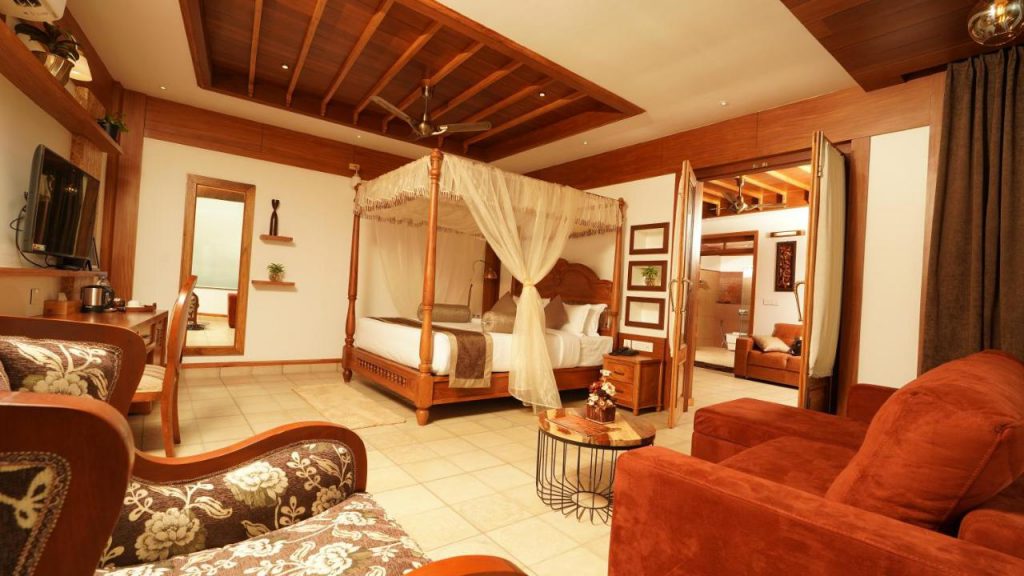 Dear honeymooners,
The Spa Jacuzzi Suites at Mount Xanadu is the perfect escape. Imagine yourself in a private Spa Jacuzzi surrounded by lush greenery and overlooking an amazing view of the lake, misty mountains and magical stars at night. Marvelous!
All you need is to pick your ideal getaway comfort at the right time adhered to the right occasion. The rest follows one by one, the scape gets ready, and then the water pours down. The clouds converge as much to see your eternal bond.
Plan your Wayanad vacation, at one of the top Resorts in Wayanad with a jacuzzi that you can find out there. From mountain adventure to beautiful Jacuzzi splendor, we have it all. With a range of choices in each category. One can pick an attractive pool, and get packages for accommodation and other amenities available at the resort.
Whether you're planning a one-night stay or would love to share your honeymoon with us, this bedroom with a Jacuzzi retreat is designed for romantic getaways and retreats.
Get ready to pack that honeymoon bag and make your way to the Mount Xanadu spa suite.