Here's why every family resorts in Wayanad should have a mud cave room!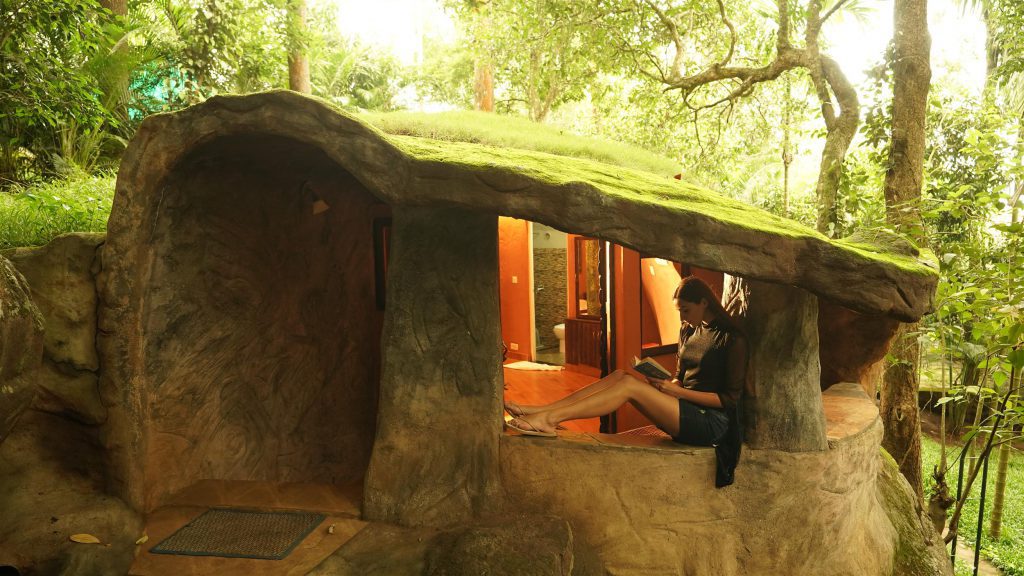 They say every vacation should be a search for something you haven't had before. Come to think of it and this is true to a major extent. Be it beaches or mountains, we would want to try on a ride or food that we wouldn't have even dreamt of indulging in otherwise. No matter how risky it is, nothing replaces the thrill of an out-of-the-box adventurer. Through this blog, we aim to introduce you to such an experience in one of the best Family resorts in Wayanad.
Wayanad as a vacation spot needs no introduction. Every year it is flocked with people from all over the world either to enjoy the exotic flora and fauna or give themselves an adrenaline rush that we seldom get. Many of these visitors are usually people who return time and again to relish the calming effect the place has to offer with their families or their partners. Therefore, there are a number of family resorts in Wayanad that promise to make your trip as memorable as possible but how do you choose one?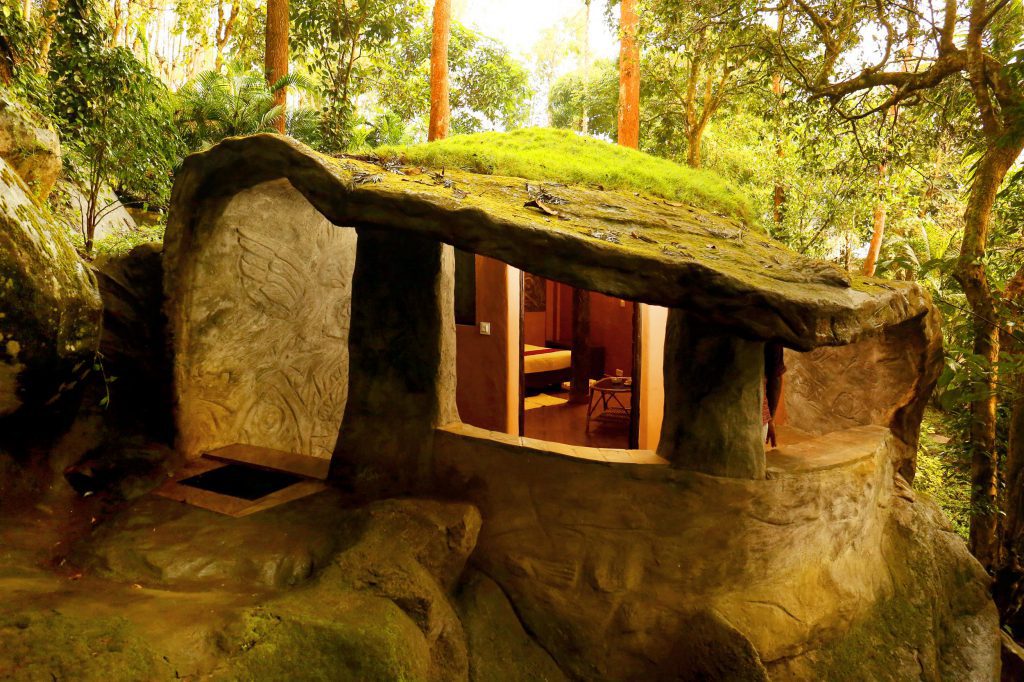 Mount Xanadu is one of the premium resorts located amid the serenity of Wayanad. It has a myriad of options when it comes to rooms, adventures, or cuisines. However, what makes it stand apart from others is this unique Mud cave that is all set for you.
If we lay our hands on a time machine, at least some of us might want to go back to the times when humans lived inside caves and take away the first-hand encounter of living in one. So what if we tell you that you can live in one but without the impediments that you may face in a real one? Our mud cave is just one of those class-apart features that other honeymoon resorts in Wayanad would not be able to provide you with.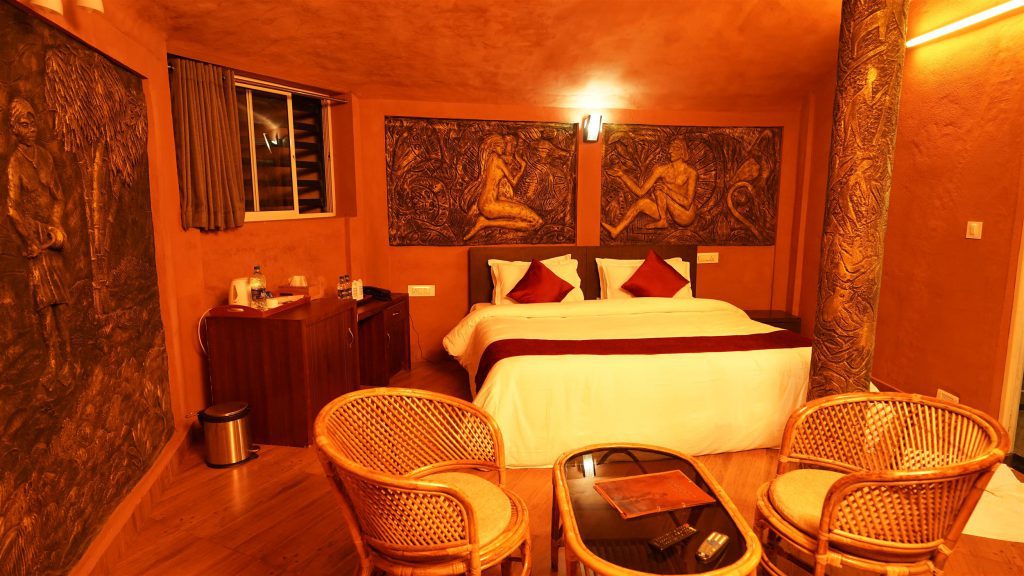 With a regulated chilly temperature inside and cave paintings of a forgotten era, our mud cave rooms are an instant hit among honeymooners. The room consists of a bedroom, a fully furnished washroom, a sit-out opening to the scenic views, and an in-house dining area. Additionally, they also host a number of amenities like a 21" screen TV, Wardrobes, a Queen size bed, and a wireless connection to name a few.
If you think that is all we have for you then you couldn't be more mistaken! The mud cave experience also includes unlimited access to a wide array of games, the cool infinity pool and a minibar.
For the adventurer in you, we also have many outdoor activities planned that are all that you might have dreamt of. It comprises guided walks around the area and to the sun-rise-set points. Hikers can enjoy guided hiking and trekking to the Cheengeri Hills Valley, and gain tower access to sight the Western Ghats, Chembra Peak and Karapuzha Dam in addition to the thrilling mud and rock cave sightings.
To strike visiting a mud cave off your wish list, book our rooms now!